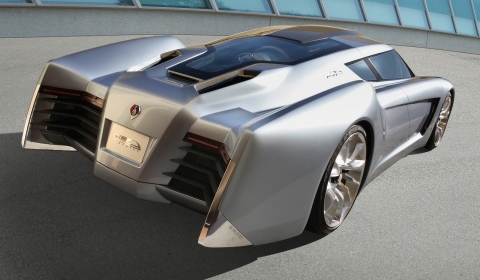 Jay Leno and General Motors build the EcoJet concept in 2006. Now Leno released a full video compilation showing the development, release and a race against a flying jet. The video even shows the astonishing first start up and some rolling footage!
Leno had always wanted to design his own turbine-engined car and eight months after the start of the project the EcoJet was released at the 2006 SEMA show in Las Vegas. The primary goal was to design and build a car that ran on environmentally friendly, renewable bio-diesel fuel and that didn't drive like a Prius.
The heart of the EcoJet is a 650-horsepower Honeywell LT-101 turbine engine, which sits inside a modified Corvette Z06 hydroformed aluminum frame with aluminum and magnesium structural and chassis components. The vehicle's shell is an advanced construction of carbon fiber over Kevlar, and the body is painted with environmentally friendly paint.