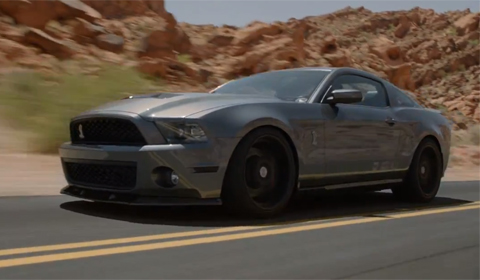 What do you do when you have near 1,000 horsepower Shelby Mustang, a massive stretch of open desert road and some cameras? You defy the laws of physics laterally, vertically, horizontally and every variation of –ally you can think of.
That is exactly what watchmaker David Yurman did with his 950 horsepower Shelby go-fast machine. The watch business looks to be booming for Mr. Yurman. The 2012 Shelby 1000 boasts an impressive 5.4 liter supercharged V8 making 950 horsepower at 6,450rpm and 750lb-ft of torque at 4,500rpm.
While it may be a not so subtle attempt at advertising his watches – it's a nominal price to pay to watch pure Shelby goodness. No tire smoking, sideways malarkey in this one. Just the sound of the engine intertwined with a breathtaking road.
Skip to 1:45 for the good stuff.