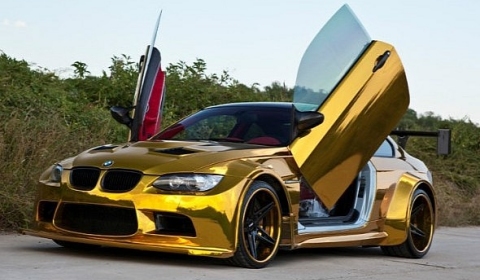 A Chinese owner tuned his BMW M3 and created this Golden creation including Lambo-style doors. The model features a widebody kit, which gives it a completely different stance on the road.
The exterior also includes black rims and a massive rear wing. On the technical side, the owner fitted and uprated Brembo braking system and an ECU upgrade to 500hp offering a top speed of 325km/h.
The cabin features a combination between pink and black suede, as well as many carbon fiber trim pieces, like the BMW Performance steering wheel.