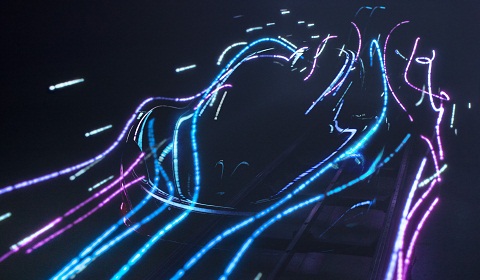 McLaren Automotive has released one of the nicest teaser videos we have ever seen. The main subject of the video are the aerodynamics and teasing the aerodynamic shape of the McLaren P12 Concept, which will make its official debut at the Paris Motor Show 2012 in less than two weeks.
Watch the teaser multiple times to discover more and more details on the new rumoured McLaren 799. Also pause the YouTube film and check the shapes of the upcoming concept, which will be the base for the brand new McLaren supercar.
The basic setup of the concept starts at the carbon fiber tube – similar to the MP4-12C – housing a 3.8 liter V8 engine turbocharged and producing up to 800hp. The most interesting fact is that the new supercar will be able to produce power approaching 1,000hp thanks a next generation Kinetic Energy Recovery System (KERS) boost offering an additional 200hp. Read more on the new supercar by McLaren in our preview released last weekend!