The Italians at Maserati are planning the release of a new two-seater sports car at the Paris Motor Show 2012, which opens its doors at the end of this month.
The mystery model has been teased in an electronic direct mail to Maserati owners. In the email Maserati revealed that it is planning to showcase a "world premiere of a car that opens up new frontiers in terms of exclusiveness, performance and style".
The new model will be a replacement to the current GranTurismo coupe and is expected to debut in a concept form ahead of a market availability in 2014 or 2015. Rumors suggest the car will revive the GranSport name and will be based on the upcoming Alfa Romeo 4C (picture below) using a mid-engined, rear-wheel-drive layout.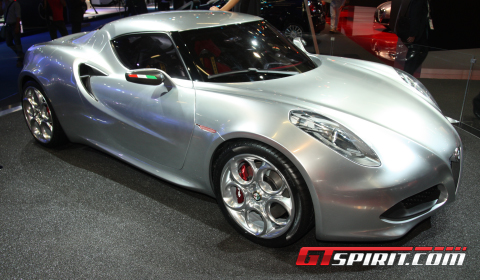 On the subject of powertrains, Maserati's 4.7 liter V8 from the current GranTurismo is suggested together with the new twin-turbocharged V6 currently being developed by Ferrari. The weight target is set at about 1,200kg providing a sub-4.0-second performance.
Stay tuned for more information soon!
[Via CarAdvice.com.au]