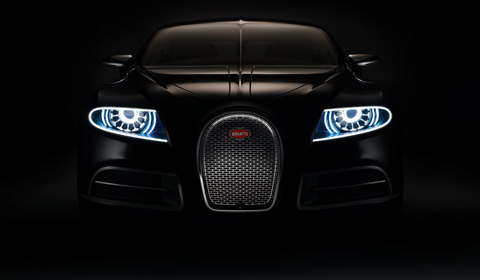 Further reports are coming through with details on the Bugatti Galibier. The headline figures are of course the unique W16 engine with its 1,000hp engine. Car and Driver reveals that the Galibier is being pursued as a production option, although it is not yet clear whether it will precede or follow the Veyron successor.
As we would all expect, the Galibier is to be engineered beyond all expectations. Bugatti CEO Wolfgang Dürheimer revealed that it will go "faster than anything on the market", even beating tuner cars. That sets the bar pretty high, aiming above the 230mph Brabus Rocket 800 and the G-Power Hurricane RS. This means over 1,000hp with Car and Driver speculating as much as 1,400hp.
The car that Bugatti will unveil features a number of different upgrades over the car that first broke cover in 2009. It should still feature the eight exhaust setup, however, Bugatti have listened to customer comments and adapted the concept. The work is being carried out, in part by Italdesign-Giugiaro, when it is finished, Bugatti will start fitting a car into the shape!
Expect great things.