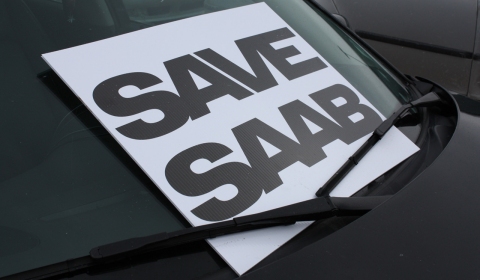 Spyker N.V, the company that purchased Saab from General Motors in 2010, has filed a lawsuit against General Motors to the value of $3 Billion. Saab was the only company General Motors offloaded after running into financial troubles in June 2009; Hummer, Pontiac, and Saturn were all shut down. The lawsuit claims that General Motors obstructed investment from China's Youngman and forced Saab's administration.
Saab stopped producing cars back in March 2011 after Spyker tried, but failed to make it profitable. It had attempted to gain external investment from two Chinese companies, Pang Da and Youngman. Youngman emerged as the only possible candidate, yet General Motors stepped in to prevent the investment in an attempt to protect several patent's it owned and that Saab used.
Since then, Spyker N.V announced a deal with National Electric Vehicle Sweden which will see production reopen as an electronic vehicle manufacturer. Spyker have chosen to pursue General Motors for the damage that the failed Youngman investment opportunity caused. While we would normally see Saab itself enter into legal proceedings, we're told that Spyker N.V has backed the case, in return for a large share of any possible damages.
The suit was filed in Michigan, given the US bailout of the automotive industry. Chances of success look to be slim! Thanks to thecarconnection for a concise summary!