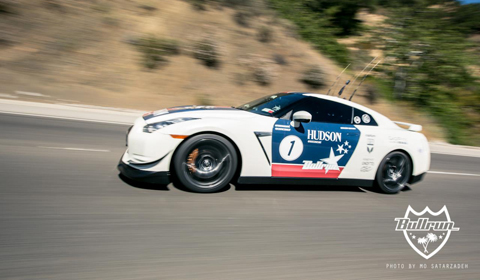 The white Nissan GT-R that helped Bullrunners Seth Rose and Tony King win the 2011 and 2012 Bullrun Navigator Award is now up for auction on eBay. Owner, Seth Rose, from New York City, has decided to sell his 2009 Nissan GT-R in favor of purchasing a new road rally project car. The GT-R has been Seth's rally car since 2010, and Seth says it's the ultimate rally-prepped ride out there. The GT-R was ideal for Seth " due to the high HP, reliability, comfort, back seat is a huge plus and it houses all of our electronics easily."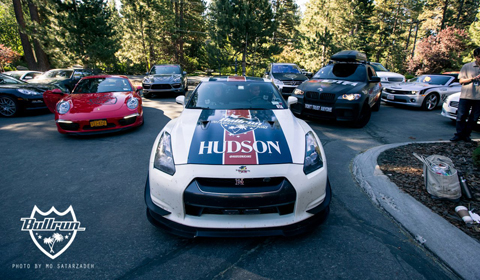 For years the general public has not known the extensive list of modifications on the car. From glancing at the list of modifications Seth has listed, it becomes apparent that he and Tony were not messing around. The modification list is reminiscent of the Audi R8 Blackbird that drove in the 2008 Bullrun rally. But now, Seth has divulged the list of performance and stealth modifications.
Seth says the most worth-while upgrade is the 22 gallon Fuel Cell in the trunk of the car. The fuel cell increases the fuel range to approximately 600 miles on a single fill tank. For those who avidly follow road rallies, a fuel cell could be the difference between arriving to the next checkpoint first and getting left in the desert without any fuel.
Other upgrades include: Meistershaft Full Exhaust System, Cobb Tuning, Michelin Pilot Super Sport Tires, Stillen AP Racing Rotors / Pads and a High Capacity Battery and Power Block. Electronics in the car include: Cobra 40 Channel CB Radio, Passport 9500ci with Laser Shifters, Valentine 1 Radar Detector, Dual Scanner Hi Powered Antennas, K30 CB Antenna, WiFi Amplified Antenna, GPS Antenna and even some top secret devices that will only be disclosed to the new owner of the vehicle.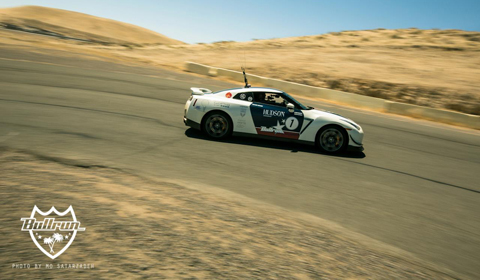 Though the GT-R has served Seth and Tony well on three Bullrun rallies, the car has been rigorously maintained and cared for. Seth says the car is rarely driven outside of the three road rallies the GT-R has been a part of.
With the GT-R leaving Seth's stable of impressive exotics, a new mystery vehicle will be arriving shortly to take the Bullrun's only two-time winning vehicle. Seth has big plans for 2013, and though he won't even hint at his new road rally vehicle, we can be sure that he and Tony King will be trying their hardest to be the only team to take home the Navigator Award three years in a row.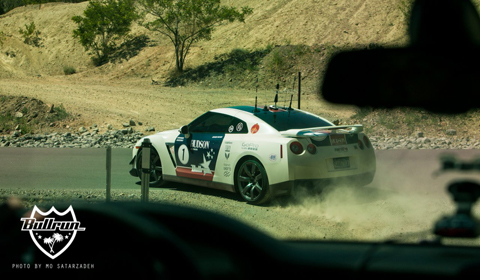 To view the eBay auction for Seth Rose's two-time Navigator-Award Winning vehicle, click here! Let's hope this rally-prepped car goes to an owner who will continue the rally tradition and enter the gadget-filled supercar in at least one more road rally.