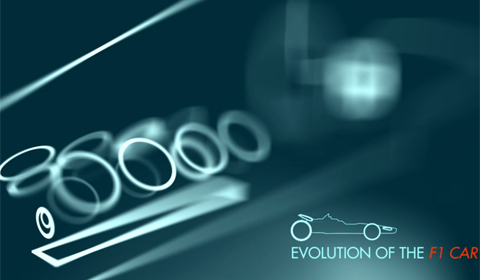 Formula One. The self-proclaimed pinnacle of motorsport. A sport where the racing is cutthroat and the politics even more so. However, even F1 began humbly on its route to become the billion dollar behemoth it is today. And to think it wasn't even until the late 1960's / early 1970's that cars began to resemble the wing infested speed machines we have become accustomed to today.
Ruf Blacklock, illustrates this point in a quite intriguing video documenting the aerodynamic changes to Formula 1 cars starting from 1954 to today's aesthetically unappealing step-nose cars. While the wire-frame models don't depict the most scientifically accurate representations, it is still staggering to visualize how far Formula One has progressed over the years.
From yesteryears V12's to todays comparatively "moderate" V8's, the only piece of technology that has seemingly stayed status quo is the love for racing.