Legendary designer Sergio Pininfarina, who is responsible for the design of some of the most iconic cars ever made, has died aged 85 at his home in Turin.
Sergio Farina was born in Turin on September 8, 1926. He graduated in mechanical engineering from the Polytechnic of Torino in 1950, then he began his career in Carrozzeria Pinin Farina, the coachbuilding company founded by his father. The company designed cars for Fiat, Alfa Romeo, Lancia and Maserati, and eventually also for Ferrari.
Their prestige was huge, so family was allowed to change its surname from Farina into Pininfarina, thanks to a presidential decree in 1961. Sergio became managing director of the company that same year. When his father died in 1966 he also took over the chairmanship of the firm.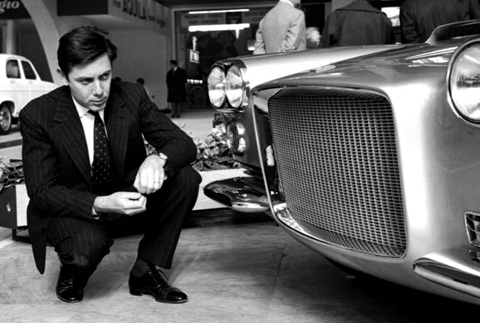 Some of the most known and legendary Ferrari's designed by Pininfarina are the 250 GT, 288 GTO, Testarossa, F40, and Enzo. But the design firm and coachbuilder has been employed by a wide variety of carmakers, including Alfa Romeo, Fiat, Lancia, Maserati, Peugeot, Jaguar, Rolls-Royce, Volvo, Cadillac, and Honda.
Walter de Silva, Volkswagen's head of design described Pininfarina as "the first ambassador of Italian automobile design in the world". Besides being a designer, he was also Member of the European Parliament for the Liberal Party. In 2005 Pininfarina was named Senator for life of the Italian Republic for honoring the country by high merits in the social field.
Sergio Pininfarina is survived by his wife and two children. Tragically Sergio outlived his other son who had died in a traffic accident in 2008. Pininfarina leaves behind an unparalleled legacy of iconic and beautiful cars.