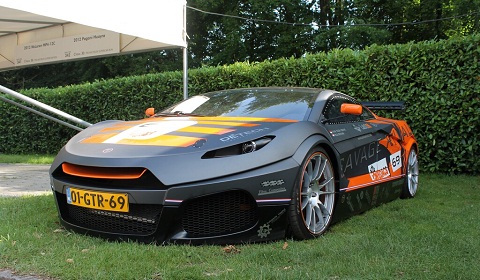 Dutch manufacturer Savage presented their Rivale GTR at Goodwood Festival of Speed. The Savage Rivale GTR is essentially a two-door racing version of the four-door Roadyacht GTS. It is also built on the same platform as its bigger brother, but with an weight of 1,030kg it is lighter and comes with more power.
The Savage Rivale GTR is powered by a turbocharged 6.2 liter V8 which develops around 700 to 800 horsepower and 780Nm of torque. Power is transferred to the rear wheels via a manual six-speed transmission. The Dutch supercar is able to accelerate from standstill to 100km/h in 2.8 seconds, its top speed is an impressive 360km/h (234mph).

The Rivale GTR comes standard with two seats, but up on request more seats can be added for a multi-person experience. The production will be limited to 69 units and the price is € 145,000 excluding taxes.