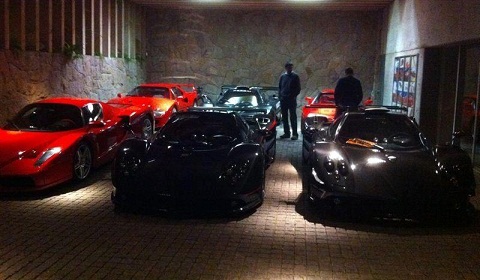 A couple of videos have emerged showing the Pagani Zonda 760 RS on the streets of Chile. We can confirm that it sounds fantastic! The owner seems to use the car quite regularly and it has been spotted on the streets several times before. The Zonda 760 RS has joined two other Zonda's in the owners garage including a Zonda F Convertible and a Zonda R. It has been pictured with the owners Ferrari Enzo, F40 and 288 GTO as well.
The Pagani Zonda 760 RS is the most extreme Zonda ever. It features a 760hp engine, some 90hp more than the Zonda Cinque and 20hp more than the Zonda R. Instead of lifting the engine from the Zonda R, it uses a Zonda F as the basis with a range of enhancements, most likely lifted in part from the Zonda R. This means that it has been extensively tested to ensure it is capable of such power outputs.
To view the second video, please click here.