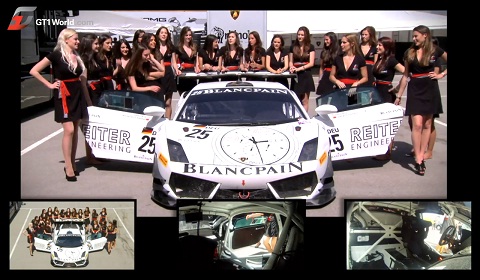 GT1 World recently posted a video of a challenge they undertook, presumably at yesterday's Slovakian GT1 Championship race. The question was, how many GT1 grid girls can you fit into the Reiter GT1 Lamborghini Gallardo?
The result is worth checking out, mainly for the nineteen grid girls GT1 World gathered to attempt the challenge!
The challenge obviously didn't do much to bolster Reiter Engineering's luck. They ended yesterday's race in 11th place after a punctured left front tyre forced an early pit stop. Reiter's other Gallardo was forced to retire after hitting a Ford GT. The race was won by Vita4One and their BMW Z4.