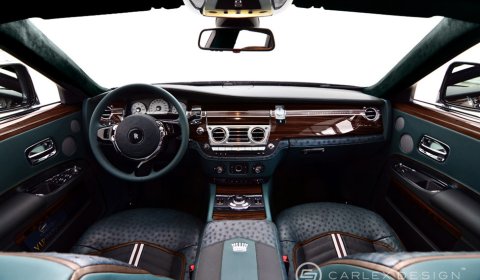 Although Rolls-Royce offers the most demanding clients a number of configuration options inside of their luxury saloons, there are others which ask for more unique interior upgrades with a personalized character. Leather and upholstery specialists Carlex Design have exactly offered this in their latest project called "Ghost Save the Queen".
First of all the luxury car was painted in a deep green exterior color. In addition to the characteristic color, the inside offers numerous upgrades like a royal crown embroided in the seats.
The relief is completed by wool rugs with a pile length of 2.5cm, chrome parts and the usage of luxury ostrich and extremely flexible kangaroo leather, which proved to be an ideal material for the piping.
The project took almost two months, but the effects are overwhelming, according to the Polish company. The pictures in the gallery tell the complete story.