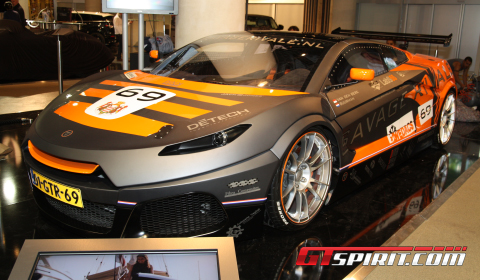 Savage will be bringing their Savage Rivale GTR to the 2012 Goodwood Festival of Speed. The event takes place from Friday 29 June to Sunday 1 July with the Moving Motor Show taking place on the 28th June. Festival visitors will be able to catch the Rivale GTR in action on the hill as part of the Michelin-sponsored Supercar paddock.
The Savage Rivale GTR is built on the same platform as the Roadyacht GTS, but weighs less than its bigger brother and features a more powerful engine. The 6.2 liter V8 develops 700-800hp at 6,200rpm and 780Nm at 4,800rpm. Acceleration from standstill to 100km/h in done in 2.8 seconds and the top speed is 360km/h.
The Dutch track toy comes standard with two seats, but up on request more seats can be added for a multi-person experience. The production will be limited to 69 units and the price tag is € 145,000 (excluding taxes).