With Gumball 3000 fast approaching (starting May 25th in New York) we thought it's about time we bought you a few nostalgic shots of our favorite rides through the years. We've been documenting Gumball 3000 online since 2006 and on a personal level, since 2003. As many of you will know, GTspirit started back in 2006 as Gumball-3000.com, a domain name that we relaunched a back in 2010.
Over at Gumball-3000.com you will find complete grid listings, pictures from most check points and plenty of other Gumball-related content. In this article though, we plan on bringing you a few our favourite participants and their cars, excluding celebrity status and including those fantastic Gumball 3000 stories of the past. You can catch the gallery below this and the full write up of the drivers and cars we consider to be the greatest below that.
In no particular order:
Team Polizei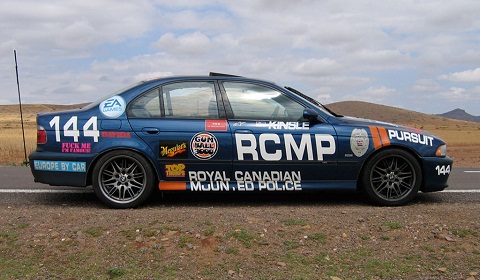 Probably the most notorious Gumball participant, Alex Roy participated between 2003 and 2007 with several co-pilots including Dave Maher and Michael Ross. Alex became famous for using his E39 BMW M5 Team Polizei Interceptor 144A, although, for the 2006 event Alex used Michael Ross' Bentley Continental GT. Alex's aim was to be the first to every check point, and he succeeded most of the time.
Torquenstein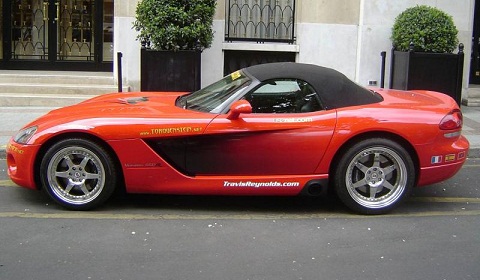 Torquenstein did two Gumball's. The first in 2004 with a 700 HP Hennessey Venom 650R, the second in 2006 with a Ford GT. His infamy comes from his crash in Morocco, captured on film. A true showman, Torquenstein employed the same high speed tactics as many others. He wears a mask, according to his website, this was to hide his face, 'heavily concealed by multiple scars and bruises'…
Lonman aka Rob Kenworthy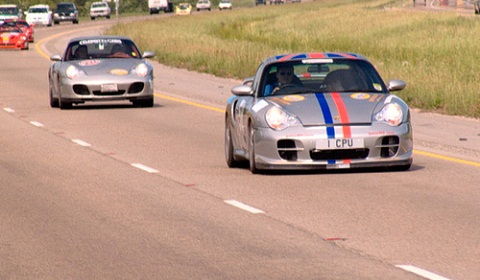 One of our personal favorites. Lonman built a reputation for his top speed mentality. If he wasn't first to every checkpoint then you'd probably find him in a prison cell. He used a tuned 996 Porsche GT2 with a British flag on top for the 2003 and 2004 events.
Kimble aka Kim Schmitz aka Kim Dotcom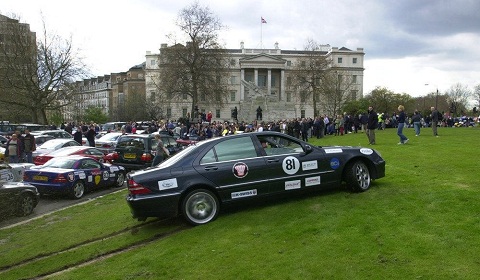 Kimble needs no introduction. A two-time Gumballer, Kim took part in 2001 and again in 2004. Each time he used a Brabus-tuned Mercedes-Benz and drove flat out often competing with Team Polizei and Lonman. For the 2001 rally, Kim drove a Mercedes Brabus SV12 Megacar and was involved in a crash on the final leg. Kim made the end of the 2004 rally, with just a damaged door, in his Mercedes CL3000 tuned by Brabus. Find out what he is up to now by clicking here…
Team Jackass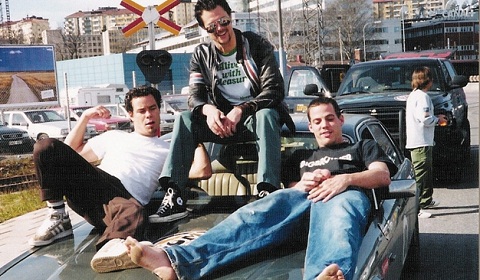 Team Jackass appeared over the course of several years. We've grouped together Bam Margera and Ryan Dunn within this team, they participated in 2006 most notably. A more complete Jackass crew even filmed a special hour long episode at the 2001 event. For this, Johnny Knoxville, Chris Pontius and Steve-O drove a Jaguar XJ6. Bam and Ryan are infamous for using a purple Lamborghini Gallardo on the 2006 event which very nearly didn't make it to the end. You can catch that story on the film, 3000 Miles.
Team Fuel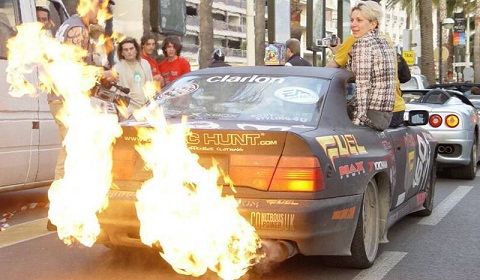 Probably the most consistent team, they've participated every year since 2004. They've used a range of cars, the most eye catching being the Team Fuel Bentley Mansory Continental GT and a BMW 850i complete with flame exhausts. The Team is headed by Richie Warren and often includes the Fuel Girls.
Ant and Pete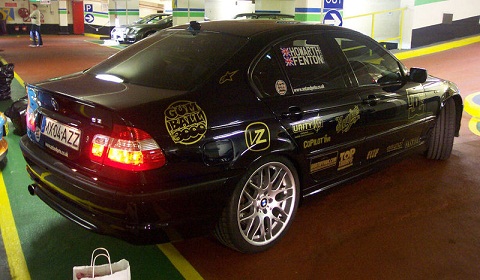 Famous for taking part in the 2004, 2005 and 2006 Gumball 3000's, Ant and Pete took the notorious BMW D3. Ant and Pete took a lot of video footage from the events which they kindly uploaded onto YouTube for all to see! They no longer take part, however, after 2006 Pete joined Carbon Black Rally.