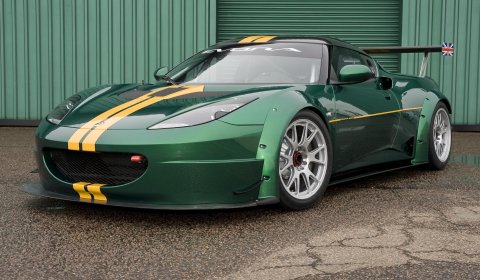 Lotus has upgraded their sports car lineup and released the Evora GTC with parts from the GT4 Enduro, flared wheel arches, more rubber, less weight, and new technologies.
The engine and gearbox of the GT4 Enduro are carried over to the GTC. Its 4.0 liter V6 continues to pump out 450bhp and 440Nm of torque, linked to an XTRAC six-speed sequential paddle-shift. Carbon fiber doors, roof and engine cover have replaced fibreglass panels, and Plexiglas replaces the polycarbonate windows in order to trim yet more weight off. At 1,130-1,140kg, depending on customer specification, the GTC is 30kg lighter than the Enduro.
Traction control and BOSCH Anti-Lock Brakes have been added to optimize power delivery and braking control. The wheels and tyres are wider which not only gives the car more grip through the curves, the front and rear wheels rise to 18x10Js and 12Js respectively, mated to 27/65-18 tyres at the front and 30/65-18s at the rear. In order to accommodate the wider wheels, flared arches have been fitted, which give the car a more aggressive silhouette.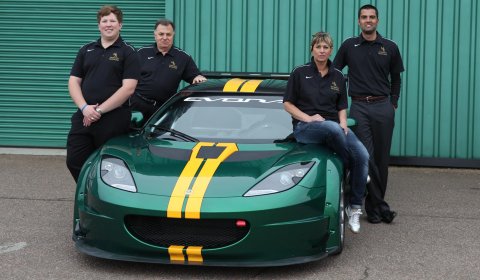 The car has already found its first customers. McMahon Raceworks has placed an order for their first GTC, and will enter the Evora in America's Grand-Am road races, the Rolex Sports Car Series.
Team Bullrun's Evora GT4 will be converted to GTC-spec in June. Raced by British drivers Richard Adams, David Green and Martin Byford, Bullrun's Evora has proved competitive in the 2012 Britcar MSA Endurance Championship and currently leads the standings.