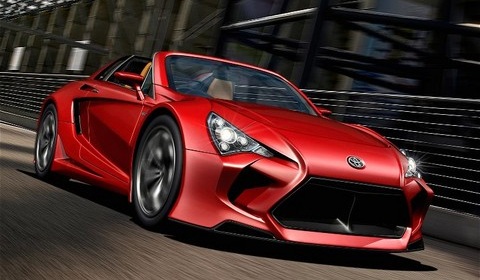 MotorTrend has stated that we might see a Toyota Supra successor in 2015. According to the rumours, the development is still in a very early stage.
The picture shown above is nothing more than a rendering made by Holiday Auto Magazine. The final looks of the car should be based on the test car below, the GRMN MRS prototype.
The new Supra will come with an all-wheel-drive system and a mid-engine 3.5 liter V6 producing up to 400hp. Estimated price is around $ 60,000.