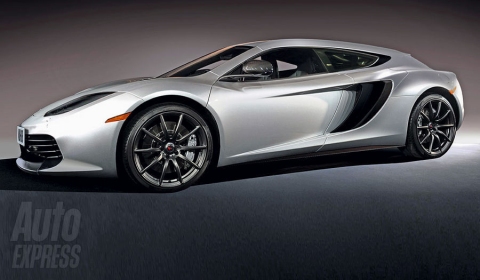 Ever since McLaren has shown its MP4-12C supercar the release of additional models has been a certainty. Rumours concerning the release of the F1 successor and a convertible of the MP4-12c have been going around for some months now.
A new rumour has surfaced last month discussing the introduction of a shooting brake, serving as a competitor to the Ferrari FF. AutoExpress states the new model will be based on the MP4-12C and will be similar in concept to the Ferrari FF. The main difference will be the price tag of around £ 150,000. McLaren will position the car as a more practical alternative to range-topping Porsche 911s.
The two-seater will have more boot space than the MP4-12C, but will still offer the same incredible performance. That's thanks to its lightweight carbon fiber construction and 592bhp 3.8 liter twin-turbo V8 – which will deliver 0-60mph in around three seconds and a top speed of 205mph.