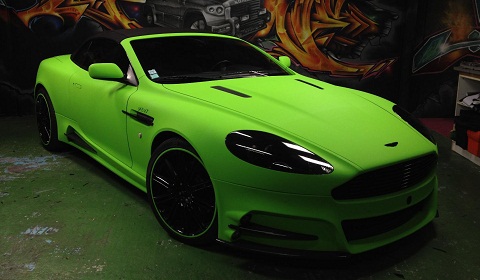 Dartz recently finished off a new colour wrap for a Mansory Aston Martin DB9. We previously reported on this car when it was fitted with a Red Satine wrap. Now Dartz have covered the British supercar in a Diamond Lime Green wrap.
Dartz also completed a headlight and taillight smoke, tinting the exterior lights to give a different look. The rims also received a green stripe around the edge to contrast against the black paintwork. It takes just two days to finish a wrap such as this.
For more information on the wrap, please visit Dartz.fr.