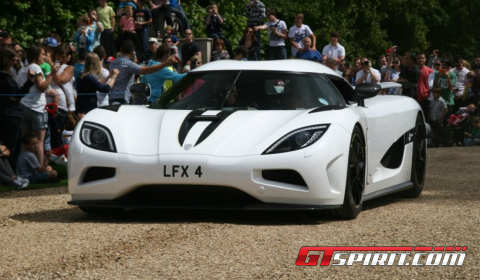 For the fourth year running, Lord Pembroke is hosting one of the country's largest displays of Supercars at Wilton House on Sunday 5th of August. The event follows last year's succesful edition and coverage on our front page.
This year around 200 of the world's most expensive and exotic cars will be joined by a similar number of classics which, driven by their owners, will flock to Wilton from all parts of the United Kingdom. Highlights of the show are expected to include models from Bugatti, Ferrari, Lamborghini and Pagani, up to motor vehicles of the last century from Bentleys and E-Type Jaguars to Ferrari GTOs and Lord Pembroke's very own 3.0 CSL.
There will be excitement from above with aerobatic displays by a pair of Yakolev aircraft, as well as another rumoured 'surprise in the sky.'
Wilton Classic and Supercar Day at Wilton House is open between 8.30am and 5pm on Sunday 5th of August. Tickets are £15 for adults, £7 for children with 20 percent discount on advance ticket sales.