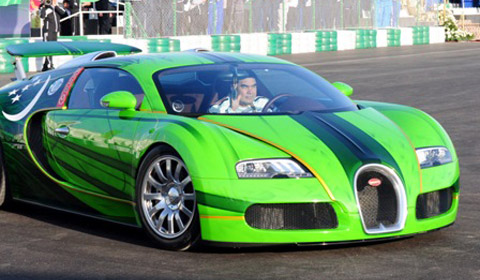 The President of Turkmenistan showed the world he is a modest man who doesn't only win elections easily, but also smashes the competition in a car race he wasn't even supposed to take part in.
Turkmen President Gurbanguly Berdimuhamedov was recently re-elected with 97% of the votes ‒ an improvement on his performance in the 2007 election in which he received 89% of the votes. The outcome of the elections weren't very surprising as the other presidential candidates were praising the authoritarian leader in their campaigns.
In order to celebrate Berdimuhamedov's second term ‒ "an era of power and happiness" ‒ the gas-rich but isolated Central Asian state organized a series of public shows and sports events. One of these events was the country's maiden car race in the capital Ashgabat, which was inaugurated by the 'very popular and glorious' leader.
As a true man of the people, Berdimuhamedov arrived in a Green Bugatti Veyron and asked if he could participate in the race. So he changed into a racing driver's suit (which fitted remarkably well) and was given a Turkish-made Volkicar. And in His Greatness, he promptly blew away the competition by setting the best times in the time-trial challenge.
The winning car will be given to the national sports museum, so the people of Turkmenistan will always be reminded of the epic achievements of a true sportsman and democratic leader. Perhaps Berdimuhamedov could spice up the Formula 1 as well…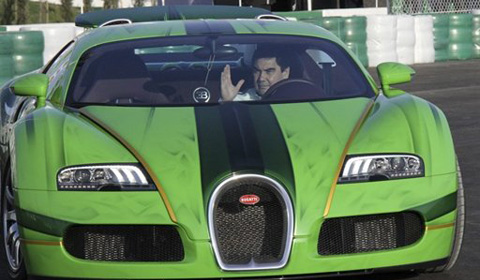 [Via BBC]