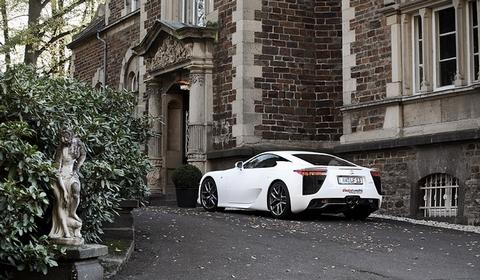 According to Autoguide.com, Lexus is planning a successor to the limited Lexus LFA supercar that will be vastly more impressive in terms of performance. Secondly, it will also be more expensive.
A source of the online news website was informed by a senior Toyota executive who prefers to remain anonymous that plans for an LFA II are currently in the works. The officials at Lexus use a simple describtion for the new hypercar; it is twice the car, and twice the price tag into the range of $800,000 to one million dollars.
The expect amount of cars produced will be a maximum of 100 vehicles.
For those of you who would like to know about the Lexus LFA check out road test.