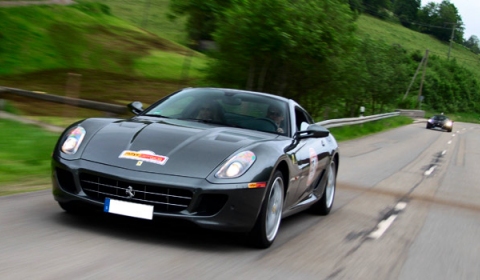 Rallye Germania is back for 2012. On the 16th and 17th of September the organizers are planning a two-day program, which features a 400km long orientation route using a road book starting in Dusseldorf, Germany. The route takes the participants through the Rhineland, the Ardennes and the Eifel region with the final aim of the Nurburgring.
On the second day of the rally, the participants have the option to head onto the track and drive on the Nordschleife without any traffic, visitors, tourists or the Ring Taxi.
For more information on the event check the website from Rallye Germania. For those of you who would like to register. Check this link, open the PDF file and enter the registration form. The number of participants is limited to 50 cars/100 pilots.