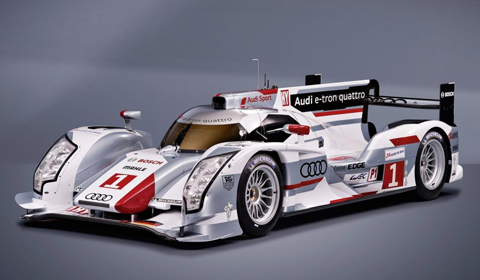 After supplying the exhaust systems for Audi Sport since 2009, Akrapovic will become an official Audi Sport partner for the first time in the 2012 season. Audi's new R18 e-tron quattro and the R18 Ultra are using a specially designed Akrapovic exhaust system.
Crafted from a titanium alloy, the high-performance system is 40 percent lighter than a stainless steel equivalent. The exhaust is created by Akrapovic engineers working with their peers at Audi Sport right from the initial design phase, through to production, on to testing and, finally, race support.
The Audi R18 e-tron quattro uses kinetic energy, which is recovered on the front axle during the braking phase. It is fed as electric into a flywheel accumulator before being retrieved under acceleration again above a speed of 120km/h. During this procedure only the front axle is integrated. The V6 TDI power plant producing 510hp continues to transmit its power to the rear wheels.