What started out as a dream turned into a nightmare for Dutch car collector Frans van Haren. He recently bought a rare and precious 1935 Mercedes-Benz 500 K Roadster by Sindelfingen at an auction for a whopping price of $ 3,767,500 (€ 2,8 million euros). Being the proud owner of one of the most exclusive Benz' ever made, he happily wanted to display his pièce de résistance at Techno Classica in Essen, Germany. But at this classic car show his Mercedes was confiscated by the German police.
The classic Mercedes was claimed by a custodian acting in name of the heirs of the first owner, German industrialist Hans Friedrich Prym. The Prym holding company is one of the oldest family business in Germany. It was suggested that Prym sold his Mercedes-Benz 500 K Roadster to an American soldier in 1945. But according to the Prym family, the Mercedes wasn't sold but stolen.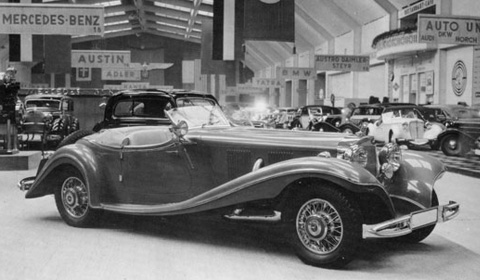 The Mercedes 500K (type W29) is a sports car built by Mercedes-Benz between 1934 and 1936 and is widely regarded as one of the greatest performance automobiles of the Thirties. A total of 342 cars were built, only 29 were bodied with Roadster and Special Roadster coachwork. This particular Mercedes was built in 1935 and was the centerpiece of the Mercedes-Benz display at the Berlin Motor Show. Following this show it was shipped to the Mercedes-Benz agency in Aachen, where is was sold to Hans Prym.
Quite remarkable is the history of the 500 K presented at RM Auctions, which clearly states the Mercedes' "interim history is unknown at this time, but when it turned up (…) in the 1970s, it was still in excellent original condition." More than 20 years of history is missing, but following this dark period the iconic Mercedes was owned by various American collectors before being added to the collection of Frans van Haren.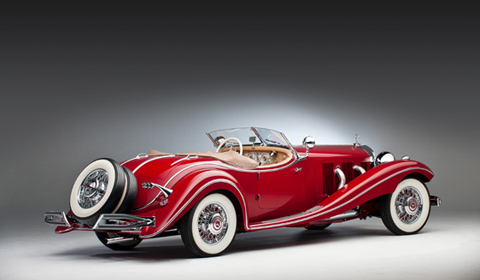 But now the heirs of Prym argue this car should belong to their family. This might sound at least remarkable, perhaps even suspicious. But keep in mind this was the first time the Mercedes 500 K entered Germany ‒ the country where it allegedly was stolen ‒ since World War II, and therefore provided the opportunity to settle this legal dispute once and for all.
Whatever the true motive of this claim and history of this car may be, it won't change the fact that this car has already proven to be a nightmare for Frans van Haren. But how this bad dream will end will be decided in German court, so we will hear undoubtedly more in the future. Stay tuned!
[Via Autoblog.nl and Prewarcar.com]