An owner named Frank from San Diego, USA is selling his 1980 BMW M1. He purchased the M1 in 1985 in stock street trim and used the sports car as a basis for a personal project.
Modifications to the body include: original Pro Car fenders and front nose, nose is reinforced with chromally tubing for safety and structural integrity, inner wheel wells and lower panels are replaced in aluminum to make the car a flat bottom car, Youngblood wheels 10×16 front, 12×16 rear and running the original Goodyear slicks (readily available), custom made sway bars, two inch coilovers, re-valved Bilstein shocks, suspension points altered to facilitate alignment, five inch air ducts, cooling cones for the wheels, car has been tested on the skid pad and at several road courses.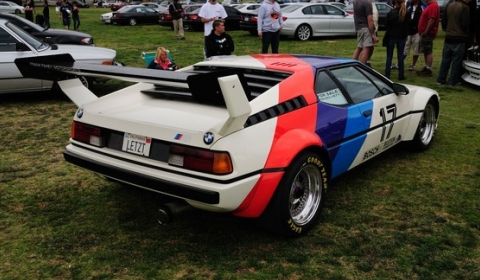 Interior modifications include: seat construction was changed for better lateral hold and lowered for either tall driver or helmet clearance for track days, shortened shifter, six-point seat belt for driver with unique roller retractors for shoulder harnesses, Halon fire suppression system, custom made electric rear view mirrors. Wing and uprights were fabricated in house to duplicate the Pro Car.
The vehicle is for sale at $ 250,000. People interested can check out this sales advert.