Yesterday afternoon a Ferrari 458 Italia was wrecked on highway 172 in the direction of the Italian city of Taranto. The accident involved three cars, killing three people, including the driver, and injuring ten others.
The 57-year old local businessman and driver of the 458 lost control of the Ferrari on the wet road, crashed into three cars and was thrown almost 30 meters out of the vehicle. The Ferrari veered into a stone wall and split into two pieces.
Three other people were killed: one on the spot, the other two in the hospital. Ten more were injured, some were even children.
The road was closed temporarily to facilitate access to ambulances and police forces.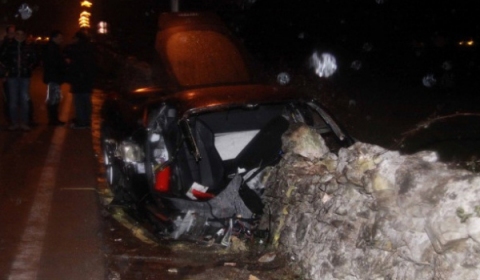 [Via SuperCarTeam]