Never change a winning formula surely applies to Morgan. The British car maker will commemorate 75 years of production of the iconic 4/4 by launching a special edition — the Morgan 4/4 75th Anniversary Edition.
The Morgan Motor Company was founded in 1910. In 1936 the 4/4 was introduced, which was the first Morgan with four wheels. Its model designation "4-4" (later "4/4") stood for four wheels and four cylinders. The 4/4 is the oldest car still in production and has retained its distinct styling over the decades.
The Morgan 4/4 75th Anniversary Edition will be available in three colors — Sport Black, Sport Red and Old English White — and features a matte black stripe on the hood bearing the '4/4 75th' graphic. The exterior of the special edition could also be distinguished by its 15 inch black wheels. The interior is enriched with leather seats and a classic steering wheel made from wood.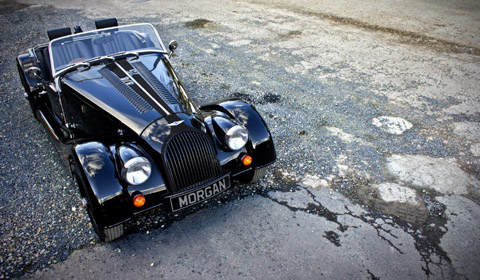 The hand-built British two-seater is powered by a 2.0 liter four-cylinder engine which provides 145 horsepower and 187Nm of torque. Thanks to its weight of only 920kg (2,028lb) the roadster is able to accelerate from standstill to 100km/h in 7.2 seconds. The top speed is 189km/h (118mph).
The price tag for the Morgan 4/4 75th Anniversary Edition will be £ 38,750 ($ 60,222) in Great-Britain.