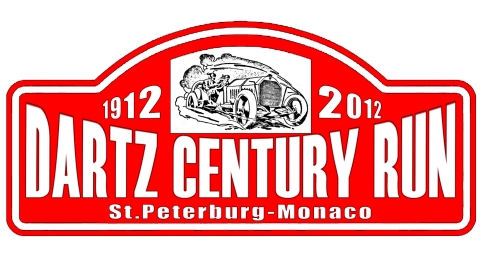 In 1913 Andrew Nagel travelled across North Africa in his own Russo-Balt C24-30. With the starting point in Nice (Cote d'Azur), Nagel travelled around the Mediterranean sea, visiting Spain, Morocco, Algeria, Tunisia and Italy. It was the first time for a Russian car to appear on the continent!
The triumph of the Russo-Balt team at the rally St. Petersburg – Monte Carlo 1912 is celebrated on a large scale: while two Golden Dartz Prombron vehicles are ready to leave St. Petersburg in the direction of Monte Carlo today, another crew in a Silver Dartz Prombron is already participating in the Africa Eco Race. It started on December 27 in the south of France, and finishes on January 8 in Dakar (Senegal).
GTspirit and our partner Luxury4Play are together with Dartz participating in this unique challenge, named the Dartz Century Run. Two Golden Dartz Prombron armored trucks, which featured in the movie "The Dictator" with Sarah Boren Cohen, will be heading to Monaco today. You can follow them via our front page or the Dartz Century Run Facebook page.