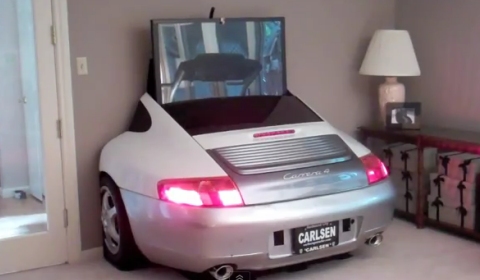 While surfing the web we came across a series of TV display centers, which includes this custom hand-built 2005 Porsche 996 TV display center for the true Porsche fan.
The display is made from an existing 2005 Porsche 911 using 100 percent original parts, down to the rims, tires and brake calipers. The unit will hold up to a 42 inch TV and will be painted to the color of the buyer's choice.
But that is not all! There are more options available, like this 1959 Cadillac Coupe de Ville couch or Porsche 911 Turbo TV display center.
Or for instance this custom hand-built 1959 Cadillac Coupe de Ville displaying a 52 inch Sony NX800 HDTV.
For information on this furniture contact the YouTube member who uploaded the videos.