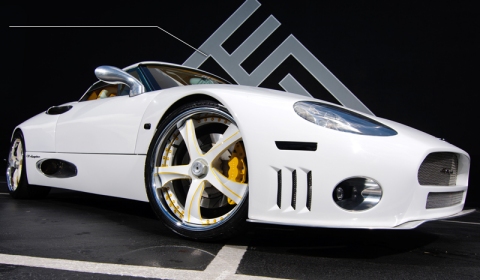 Dear readers this is Akon's Spyker C8 on Savini Forged SV-29s Centerlock wheels. Akon is a world-known Senegalese American R&B recording artist and songwriter. He is clearly an artist without any taste when it comes to tuning cars.
These pictures are a true example of that. The photos were made for the DUB Magazine cover shoot with Akon and his Spyker C8. The Dutch sports car features one-off 20 inch staggered SV-29s Centerlock wheels with custom paint.
The built was done Exclusive Motoring in Miami, Florida.
[Via L4P]