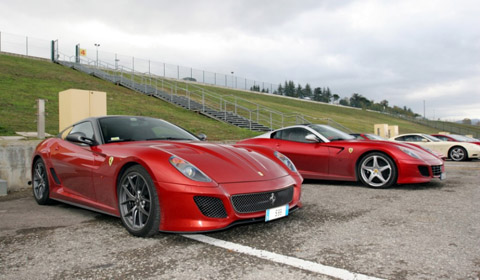 The Finali Mondiale at the Mugello circuit was the traditional closing event of Ferrari's racing season. The previous post showed a great collection of pictures and footage of the cars on track, especially from the Ferrari Challenge Trofeo Pirelli series and the exclusive 599XX and FXX programmes.
In this post the many Formula 1 cars which participated in this event are highlighted. Besides the cars on track, an impressive line-up of Ferrari's from owners were on display in the parking lot. Among those cars were four 599 GTO's and the convertible version of the 599 GTO, the very exclusive SA Aperta.
Our Italian reporter Matteo visit the Finali Mondiali Ferrari and made some great pictures. For more shots and videos check out his website.