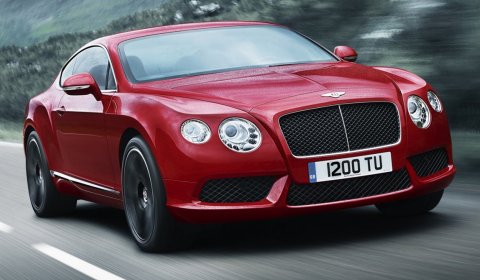 The new Bentley Continental GT V8 should be an instant hit for the British luxury brand. The new V8 combines more accessible pricing combined with a reliable V8 powerplant and 40% less emissions. Recently, AutoEvolution got their hands on a copy of the price and options list which details the price of the new model in Germany. The Bentley Continental GT V8 gets a pre-tax price of € 136,000 whilst the Bentley Continental GTC V8 gets a pre-tax price of € 149,600.
This means a post-tax German price of € 161,840 for the coupé and € 178,024 for the convertible. At the current exchange rates, that means £ 114,000 and $ 178,000 for the coupé, £ 125,000 and $ 195,000 for the convertible based on pre-tax prices. On top of that, you'll also need to budget for any optional extras you wish to include.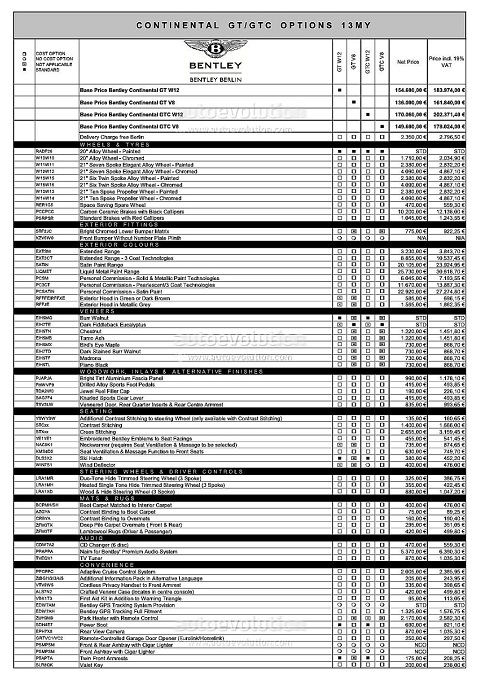 As standard the GT V8 gets 20 inch painted alloy wheels and Dark Fiddleback Eucalyptus interior veneers. However, it shares the same options list as the W12 GT with a couple of exceptions so you'll be wanting to add a few extras. In Germany, € 12,138 will get you Carbon Ceramic Brakes, € 27,274 will get you a matt paint job and € 1,666 will get you contrast stitching.
Just to refresh your memory on the new Benltey. The new 4.0 liter, twin-turbocharged V8 Continental GT coupé and GTC convertible deliver a maximum power of 500bhp at 6,000rev/min and a peak torque of 660Nm which is available across virtually the entire rev range from 1,700 to 5,000rev/min, Combined with a new close-ratio eight-speed automatic transmission, this translates into a sub-five second acceleration time for the 0-100km/h sprint and a top speed of over 290km/h.
Take a look at the spec sheet above, click on the image to enlarge it!