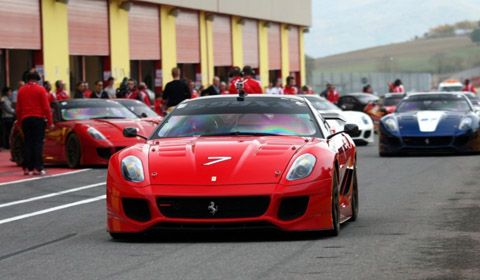 The Mugello International Circuit in Italy hosted the 2011 edition of the Finali Mondiali, the special closing event of Ferrari's racing season. This event offered fans a great opportunity to see all kind of exclusive cars from the Prancing Horse on the track.
Apart from competitors in the four series of the Ferrari Challenge Trofeo Pirelli series – Italy, Europe, North America and Asia Pacific, the event also featured some sessions for historic Formula 1 cars, run by Maranello's F1 Clienti Department, as well as the FXX and 599XX from the exclusive development programmes.
Our Italian reporter Matteo visit the Finali Mondiali Ferrari and made some great pictures. For more shots and videos visit his website.