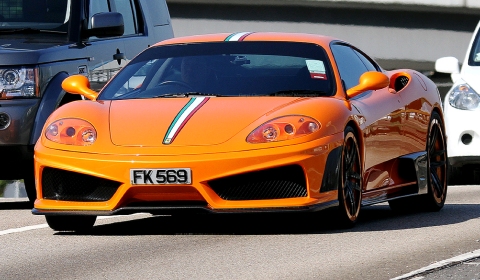 Daryl Chapman from Bauhinia photography spotted this Ferrari 360 Modena at Causeway Bay in Hong Kong.
The total package of this Ferrari is very mixed up. Somehow it wants to be a F430. For Daryl it was an easy car to spot, even if you're not looking, you will hear it clearly.
Feel free to share your thoughts on this overkill.