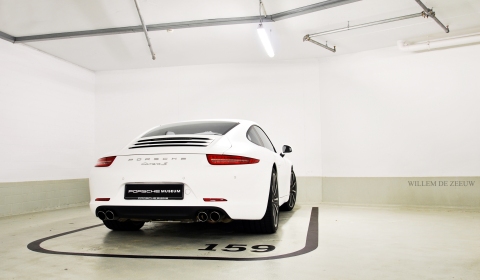 The GTspirit team is currently in Stuttgart where they experienced the latest from the German sports carmaker, which has his homebase in Zuffenhausen. Over the upcoming weeks we will share the story on the car we drove in the Stuttgart area.
To share with you the best from Zuffenhausen, we stopped by the Porsche Museum Garage in Stuttgart, where we spotted a lineup of wonderful Porsche sports cars. The gallery includes some of the finest Porsche's parked inside the garage underneath the museum. You will see the new Porsche 991 in white, 997 Turbos S MkII, 996 GT3, 993 Carrera S and 1600 Speedster.
The pictures were made by Willem de Zeeuw. You can check out his photos via his personal Flickr page or Facebook page.