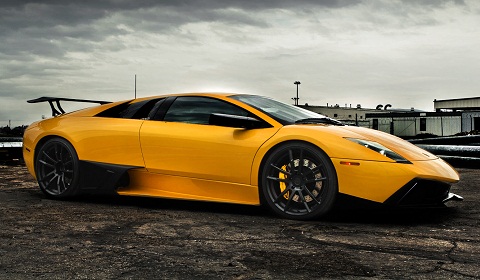 This Lamborghini Murcielago receieved a set of PUR Wheels. We think either the Lamborghini is demonstrator the wheels or that the owner wanted to see what both styles look like. Either way, the car wears PUR Wheel models 1NE and 2W0.
The 1NE can be seen in two of the photos, the 2W0 in the remaining photo. We have to say that we prefer the look of the 2W0 to the 1NE, however, both rims fit the car very well.
The Murcielago is a custom design, based on the look of an LP670-4 SV, but built on one of the older models.