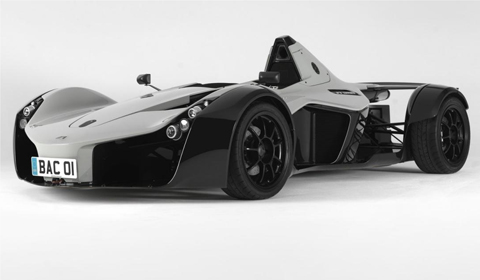 Sector 111, the California-based Lotus-modifier and Ariel Atom distributor, has been announced as the exclusive US distributor of the BAC Mono. Only twelve BAC Mono's will be imported to the US, with six already accounted for, six are still available. Prices will be from $ 130,000.
So, why the BAC Mono over the KTM Xbow, Ariel Atom or Caterham equivalent? Well, to start with, you'll notice that its miles ahead of the competition in terms of its looks. It gets a full carbon fiber body, developed and tested to ensure it performs aerodynamically. The next thing you notice is the lack of a passenger seat. As the name suggests, the Mono is an out-and-out racer.
The heart of the BAC is a normally aspirated, four-cylinder in-line 2.3 liter engine producing 280hp at 7,700rpm and 280Nm of torque at 6,000rpm. Nothing to shout about in a normal car, but with a 540kg kerb weight and a 520bhp per tonne rating, that's 75 more than the Bugatti Veyron! Maximum speed is 170mph with a 0-100km/h time of 2.8 seconds.