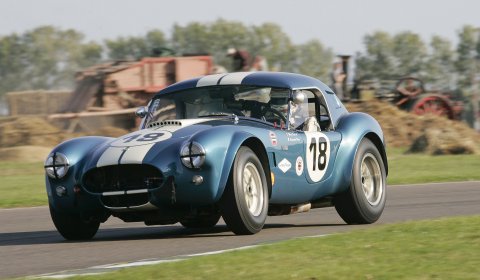 The finest collection of significant and authentic racing AC Cobras ever assembled in the UK will gather at next year's Goodwood Revival (14-16 September 2012) for an one-model race.
To mark the 50th anniversary since Carroll Shelby's introduction of the initial versions of this cult Anglo-American sports car, the 2012 Revival will feature a grid exclusively made up of thirty Cobras and their derivatives. This all-Cobra race will be a 45-minute two-driver competition, with driver changes in the pits between 15 and 30 minutes.
It is expected that this one-off race will feature a mix of competition Cobras, including some of the special-bodied aerodynamic Cobra-based coupés. Goodwood also hopes that Carroll Shelby will be able to attend the 2012 Revival in person as well, although this is yet to be confirmed.
An interesting line-up of drivers is expected to campaign the Cobras. More detailed information about this exclusive race will follow early next year.