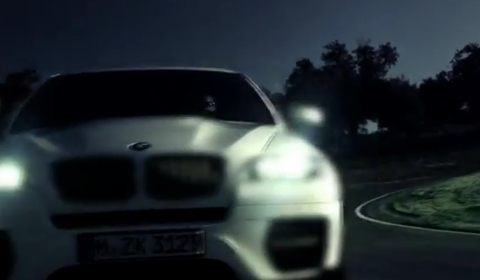 BMW are about to follow in the footsteps of Audi, by releasing a high-performance version of their X6 M. BMWblog has revealed that the 5-liter diesel unit will produce a modest 381 horsepower and a gigantic 740Nm of torque. Enough to shift the considerable bulk of the X6 from 0 to 100km/h in 4.9 seconds.
The power will be available thanks to an innovative tri-turbo, six-cylinder diesel engine. The internal model number given to the project is FH81 and production will start in April 2012. The X6 M50d will likely get a new hood design, differentiating the design from the rest of the model range.
Expect to see a BMW M550d xDrive later on, featuring the same engine, with the same specs. BMW will be quoting a 6.3 liter per 100km, or nearly 38mpg average fuel consumption for the engine. Both cars will be European models due to the lack of demand for any of the diesel platforms in North America.