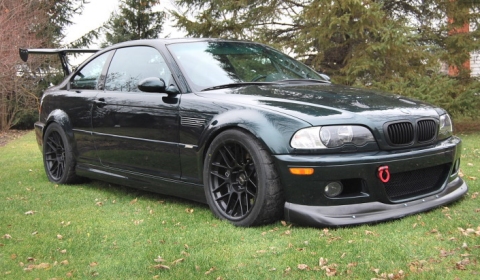 A private tuning company in Montreal has finally finished a five month project; making an E46 BMW M3 into a track ready monster. This Behemoth of a car is nicknamed, "Godzilla".
The exact specifications of the car are currently unknown, but all we know is that the Beemer came stock and left looking like a proper track M3, on steroids.
Our man from Canada Matthew shared a gallery of pictures with us. You can check them out below.