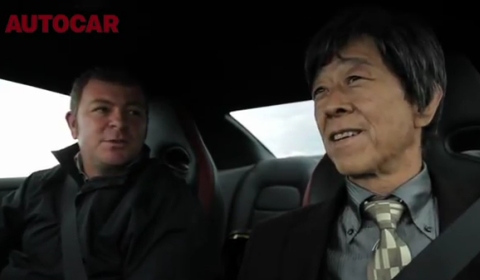 Kazutoshi Mizuno is the creator of the Nissan GT-R. The Japanese designer and manager of the development team talks to Steve Sutcliffe about the 2013 GT-R upgrades and the future of Godzilla.
Just a small recap, the 2013 GT-R received a decent upgrade. Godzilla received 15hp more to bring the total up to a round 550hp, an improved fuel economy and lower emissions. The suspension setup has been improved using unique asymmetric suspension settings on the RHD cars.
The new lightweight "For Track Pack" version, currently available in some markets, such as Japan and UK, is only available on RHD cars. It inherits the DNA of the Spec-V model and turns the GT-R into a light-weight two-seater for the ultimate track day performance.