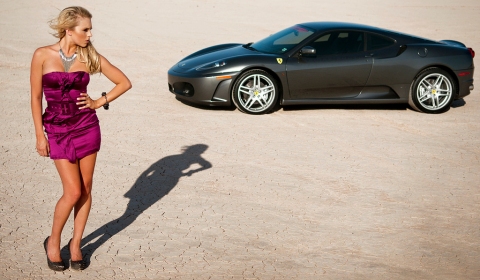 Jordan Shiraki released a photoshoot with two cars and a lovely girl. The combination features a Ferrari F430, Corvette Z06 and Corinne Doherty. The photos were shot at a dry lake bed in Boulder City, NV.
Jordan said about the photo shoot:
A huge issue I have with cars + girls is that the women in the photos rarely ever look classy and in most cases it comes off as an almost trashy import model type of feel. One of the few people I've seen execute a car + girl shoot well is my good friend Seagram Pearce and the Audi RS5 he shot for GQ. I studied what worked well and adapted it for my own shoot. This is the approach I take when shooting new material.