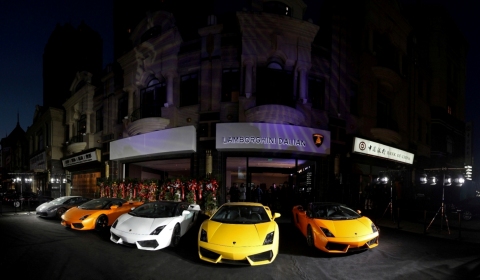 Automobili Lamborghini officially opened two new dealerships in China. The first, in Chongqing, marks the second dealer in western China. The second was opened in Dalian: Lamborghini Dalian is the Italian super sports car manufacturer's first dealership in Northeast China.
In South Korea, in Seoul – where Lamborghini has been present since 2007 – Lamborghini's partner Charmzone has opened a new showroom in the city center.
In addition to the new dealerships Lamborghini operates twelve existing Chinese outlets in Guangzhou, Beijing, Shanghai (two locations), Chengdu, Hangzhou, Shenzhen, Xiamen and Tianjin, Kunming, Qingdao and Wuhan. Lamborghini has also dealerships in Macau and Hong Kong and expects a total of twenty dealerships to be operational by the end of 2012.