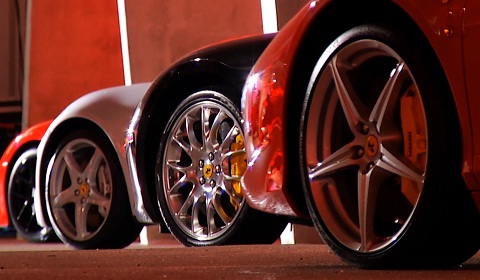 Last week, the Ferrari 458 Spider received its American at the Art Basel in Miami. Ferrari Chairman Luca di Montezemolo hosted an exclusive evening to celebrate the arrival of the latest Ferrari model.
The event actually took place at the Herzog & de Meuron car park in Miami. Ferrari filled the venue with some of the most desirable Italian supercars ever produced. From modern day classics such as the Ferrari Enzo to Ferrari 250 GT SWB and Scuderia Ferrari Formula 1 cars, every era of Ferrari was represented.
Ferrari also took the opportunity to display a new 3D video from artist Marco Brambilla, shot during the last Italian Grand Prix at Monza. It shows the Formula 1 Scuderia Ferrari and its race-time activities, capturing the spirit of racing at the world-renowned venue.
Enjoy the video below.