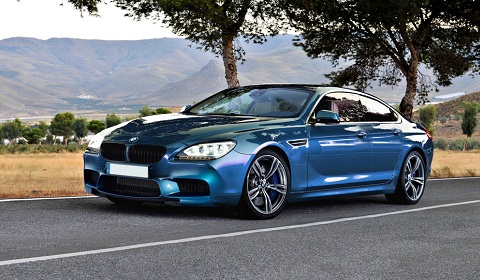 New information on the 2012 BMW M6 hit the internet recently. Much of it relates to the expected release date of the new top-of-the-range 6-Series models. The accuracy of these rumours is debatable but MotorAuthority do report that they expect the M6 Gran Coupé to break cover before the more conventional M6 Coupé and Convertible models.
According to the rumours, we should expect to see an M6 Gran Coupé by March 2012, essentially for the Geneva Auto Salon 2012. Then we should see the M6 Coupé and Convertible a little later on in June 2012. All three cars will essentially be share the same underpinnings but with differing looks.
It's expected that the M6 Gran Coupé will compete with the A7 and A5 Audi models, as well as the Mercedes-Benz CLS. Under the bonnet it should share the same M-tuned 4.4 liter turbo V8 found in the new M5 except this time, it gets a boosted 600hp. That places the M6 Gran Coupé above the M5 in terms of the model range.
Couple a seven-speed M DCT dual-clutch gearbox and a set of M-Division suspension upgrades and you have the new M6. We're very excited about this car as it seems to have taken a lot of its design cues from the BMW CS Concept of 2007.
[Picture via 6post]