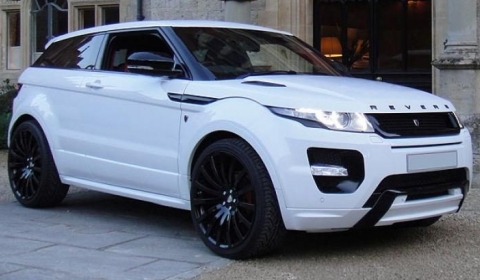 This is the new Range Rover Evoque by UK tuner Revere. The white three-doors 2.2 SD4 Evoque received a red/black interior with all the usual refinements available at Range Rover.
The major change to the setup of the SUV is the exterior. The SUV got a more aggressive front fascia, new front grille, a new rear diffuser, some Revere badges and 22 inch light alloy wheels.
The whole package is available for 52,000 Pound.
[Via Autoblog.nl]