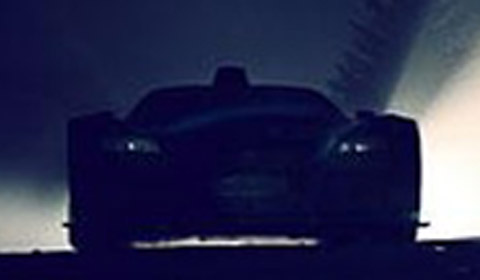 Gumpert has released a teaser of an all-new model that the German carmaker will unveil at the 2012 Geneva Motor Show in March.
The specifications of this new model are still shrouded in mystery. The Altenburg based company didn't released any information of what the car is going to be named or what it will look like. But it appears the car in the teaser is reminiscent to the Gumpert Apollo. According to Gumpert, the car was recently tested at the Altenburg airport near Leipzig, where it made an "unmistakable" sound.
At this year's edition of the Geneva Motor Show Gumpert unveiled the Tornante. But but since then it has been quiet around the elegant and comfortable sports car. Could it be possible that a new version of the Tornante will be presented in Geneva?
More news will follow, so stay tuned!