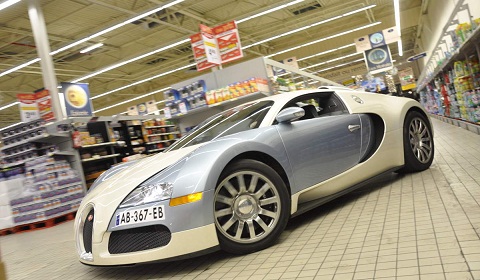 It seems that a couple of Bugatti enthusiasts where tasked with displaying a Veyron in shopping mall. The resulting pictures make for entertaining viewing!
The Bugatti Veyron was placed on display in Mundolsheim, France at a shopping mall named CORA. The idea was that customers would be able to get close to the hypercar and even have their pictures taken with it. The difficult part of the plan turned out to be getting the car inside the complex.
The photos above show what overblog member, BugattiCars, saw after the mall closed. We're pretty sure this is the first time a Bugatti Veyron has been spotted in a supermarket!
Full report and more photos can be found here.